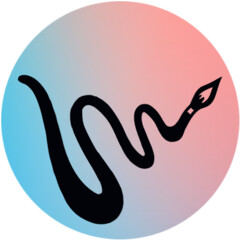 Evan Piccirillo
3D Character Artist - Open to job opportunities
Barcelona - but I am willing to relocate, Spain
Summary
EVAN PICCIRILLO
3D Character Artist with a love for organic sculpting as much as hard surface assets and telling stories through textures.
I have a preference for stylized and semi-stylized art. 😉
I am currently studying Outgang's online course with Laura Gallagher, to improve my technique.
I've studied the base of Character modeling/Rigging/animation at CIFO, Barcelona | 2018 - 2019
Skills
Character Modeling
Digital Sculpting
Hard Surface Modeling
PBR Texturing
Weapon Modeling
Character Design
Concept Art
Software proficiency
Experience
Freelence character artist at Fox&Sheep

Berlin - (I've worked in remote from Barcelona), Germany

As a character artist I was in charge of all the characters (and various background assets) in this awesome marine themed app.

I've modeled, sculpted and textured low poly but realistic looking fish and sea creatures.

The models were suitable to be rigged and animated later.